From Windows 95 to 2023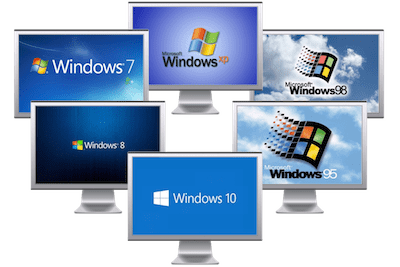 More that two decades ago, way back in 1995 when Microsoft released Windows 95, DiGiTaL Information Systems (DIS) was founded in Singapore.
The company was founded not by a software programmer, but by a manufacturing professional, with more than twenty years experience in discrete manufacturing from shop floor operator to General Manager in the UK and in Asia.
Our quest both now and then, is to help other manufacturers overcome the operational challenges faced daily, particularly in the areas of resource scheduling and tracking the progress, status and costs of work in process on the production shop floor.
We believe that our integrated information solutions facilitate continued business success and growth, and that real-time and on-time information is essential in ensuring fast responses to your customer's needs.
Our Unique Selling Proposition
We understand the manufacturing industry, and we know what it's like to have 'swarf in the soles of our shoes'.
Most would agree that in a manufacturing business, production is the heart that drives everything else, and if you really want to boost productivity, efficiency, throughput and profits, then your focus should be on optimising the manufacturing operations and not the administrative departments.
Our focus is on the low-volume, high-mix sector, our manufacturing solutions have advanced manufacturing, engineering, scheduling and real-time execution capabilities not found in most traditional MRP/ERP type systems.
We aim to help accelerate your operational productivity, reduce lead-times, and increase visibility, throughput & profits by re-engineering your business.
SPEAK WITH US
Monday - Friday 9:00 to 18:00
Enquiries: +65 6778.8002
Support: +65 6778.6355

SEND US AN EMAIL
To arrange an evaluation, discussion or a live, interractive demonstration.
Please use our enquiry form